Yoga Mart USA

---
Black Friday Sale November 16-24, 2023 
15% off all orders online and purchases in store.  
Discount code: 2023BlackFriday
Shop now!!
New Class!!
Active 50+ - 10:00AM Tuesdays 
In studio and Zoom
This class is for the mature ongoing student that would like to explore the Rope wall, chair, trestle and other props to enhance their practice. A minimum of 1 year Iyengar experience. This class will explore supported and unsupported inversions, backbends, arm balances, twists, etc.
COVID-19 Policies and Procedures at Yoga Mart
To attend class in studio: 
Pre-registration for class is required, up to 6 vaccinated students are allowed in studio.
Bring your own mat 
Wash or Sanitize hands before entering the classroom 
A towel must be placed on any prop if the face or head will touch that prop. These towels are provided, washed and sanitized between uses. 

---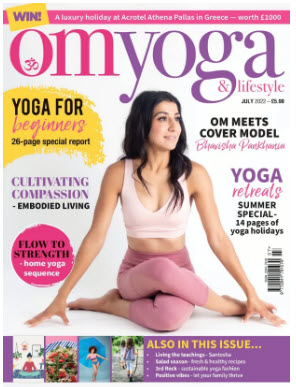 Retail Store and Manufacturing Location:
2201 Tucker St. Suite 101, Dallas TX 75214.
It is across from Arboretum Village, up the hill behind Andrea's Restaurant. The new space has a larger classroom with a bamboo floor.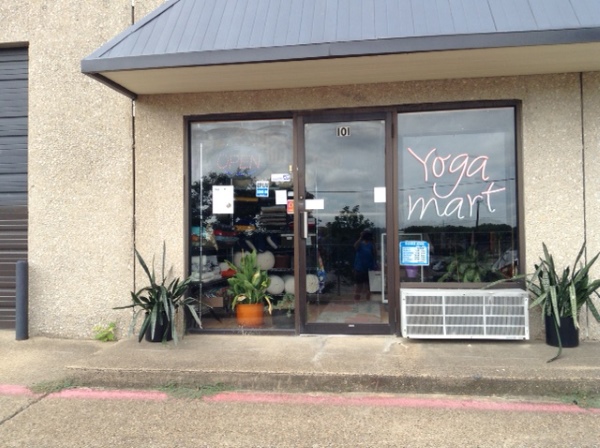 New Yoga Mart USA Studio Storefront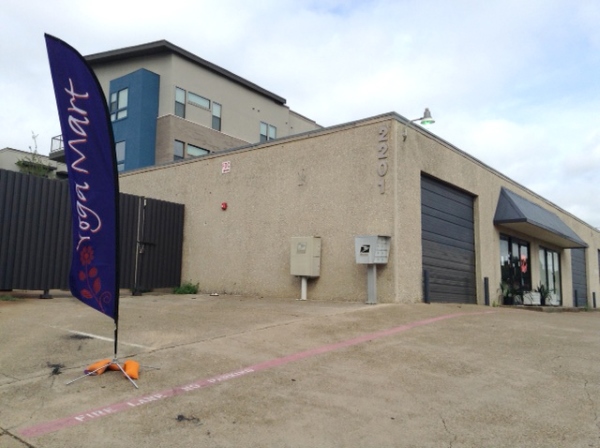 Street View of Yoga Mart Bldg - Apt Bldg Behind it
 Students In Studio
Policy revised 8/1/2023
Only 6 vaccinated students in the classroom pre-registration is required
Bring your own mat
No physical adjustments
Wash your hands, get some sunshine, eat good food, sleep well.
#StrongDailyHomePractice
* * * * * * * *
*Bolsters, Pranayama pillows, Sandbags
*Straps 6', 8', 12'
*Mat bags and other carriers
*Wood props - block, slant plank, stump, back bender
All lovingly and locally made in Dallas, Texas.  Yoga Mart is the only retailer for Second Nature Pillow Co. All Second Nature products are also made in Dallas and they include, Zafu, mediation cubes, buckwheat sleeping pillows and more.  
YogaMartUSA has become an excellent resource for many hard-to-find books published in India.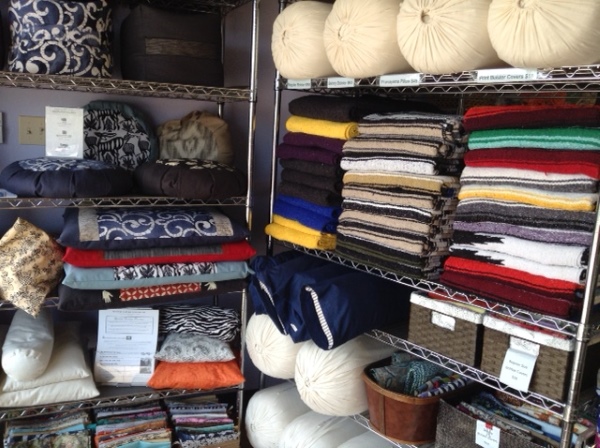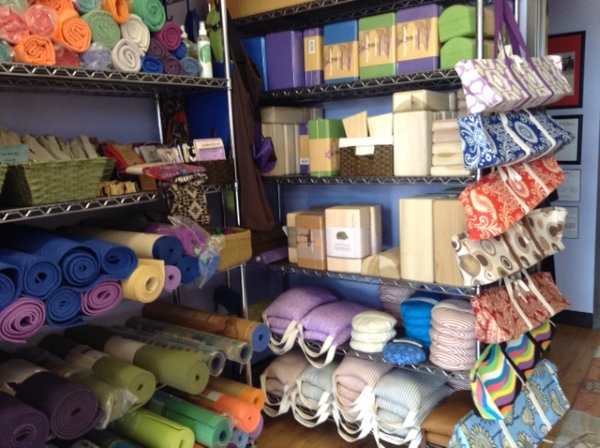 Sampling of various bolsters, mats, mat bags, blankets, t-shirts, etc. available at the Yoga Mart USA Store

---
Inside New Studio

---
Marj is shown in a Restorative Pose, utilizing various Accessories & Props that she either designs and manufactures or supplies through her Shopping Cart.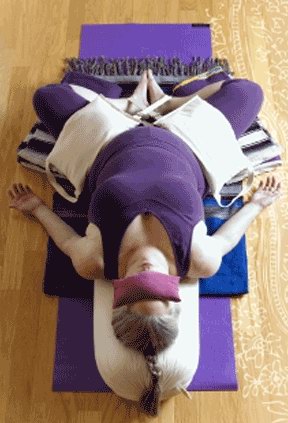 As our name implies, we are a quality designer and producer of Yoga accessories. However, Marj Rash dedicates many hours teaching Iyengar Yoga throughout the Dallas area. Many students love her style of working with them to achieve a greater Yoga experience so Marj travels to several different locations to help students enjoy her years of teaching experience.
In honor of the teaching of Yogacharya BKS Iyengar, 10% of profit on sales through this website will be donated to the Bellur Project.
Yoga Mart USA in Dallas Texas,  provides certified Iyengar classes as well as Yoga Props, Accessories, Supplies and Apparel
For information about our classes and locations, please take a look at our Classes page.
---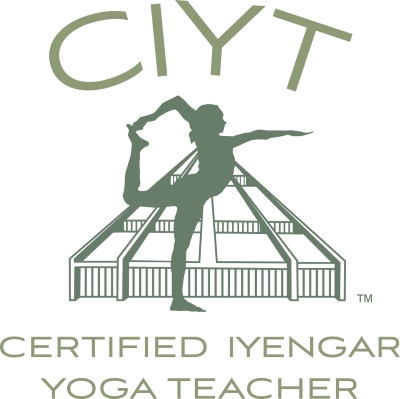 Yoga Mart
2201 Tucker St, Suite 101 
Dallas, TX  75214
(214) 238-2433
We have a great Dallas Area Map on our Classes Page
Come by and browse the selection.
Helpful Yoga Articles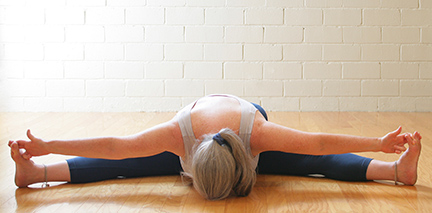 Yoga: Fight stress and find serenity. By Mayo Clinic
Your mobile phone is ringing, your boss wants to talk to you and your partner wants to know what's for dinner. Stress and anxiety are everywhere. If they're getting the best of you, you might want to hit the mat and give yoga a try.
Yoga is a mind-body practice that combines physical poses, controlled breathing, and meditation or relaxation. Yoga may help reduce stress, lower blood pressure and lower your heart rate. And almost anyone...Read more....
---
---
---
Don't forget to Foursquare yourself when here!

---
---