Marj Rash
Learn how Marj Rash would utilize her 24-year background in clothing design and her considerable experience in manufacturing to create a range of yoga props. It blossomed from supplying just local Dallas practitioners to others across the USA and now the world.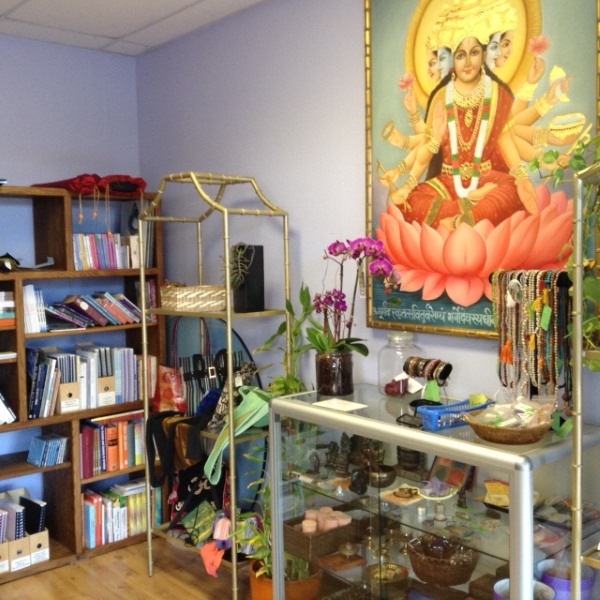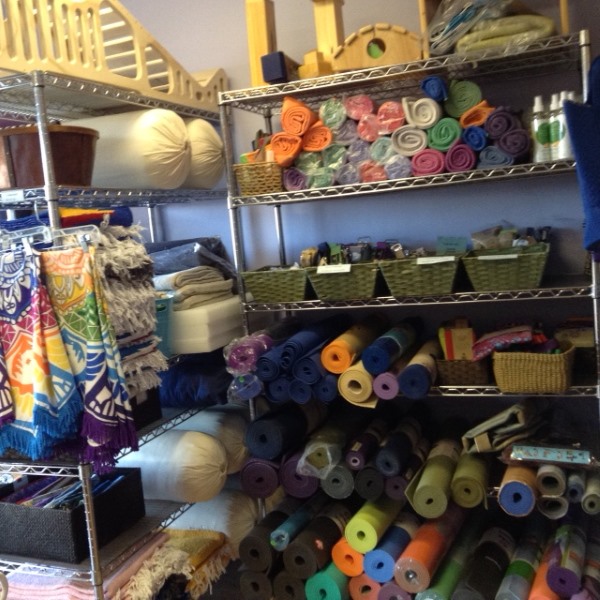 She first applied her skills to fabricating bolsters and other items in 1996. Similar to the evolution of her own yoga practice and those of students and colleagues, her designs and colors and sales matured. Coupled with plenty of trial and error along the way - how similar to her own practice! - she incorporated requests and suggestions from client practitioners. The current product line and color schemes are the results of that evolution.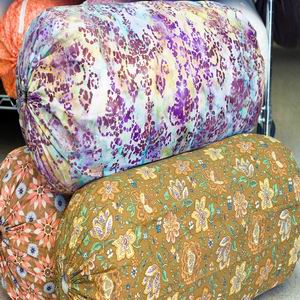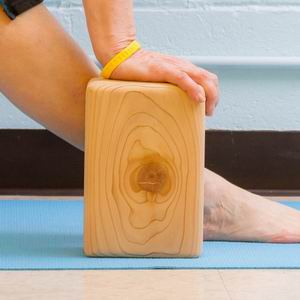 YogaMartUSA had its first home in the back seat of Marj's car. With that mobile beginning, bolsters, eye bags and sandbags were sold and delivered throughout Dallas. At the same time, she established a wholesale business and sold to yoga studios in Texas, across the country and internationally.  There are bolsters on Antartica and Iraq.
She leased a tiny space - some 48 sq. feet - in the lobby of a yoga studio. For 7 years, this was one outlet for her sales, in addition to the car. Yoga Mart grew. Mats became part of the core product line, as were wooden props and yoga chairs that were lovingly and locally made. She featured yoga clothing made by Texas and South Carolina practitioners. And then she became a resource for many hard-to-find and 'only published in India' books.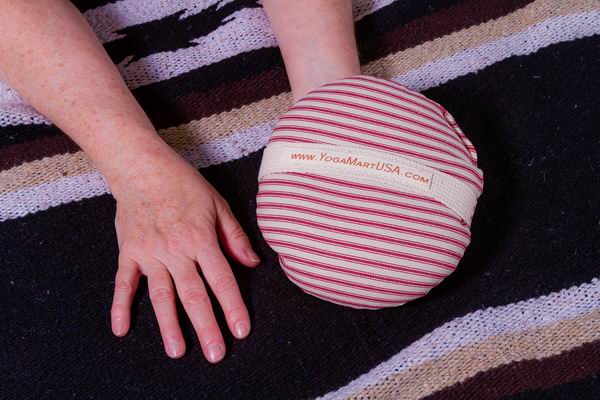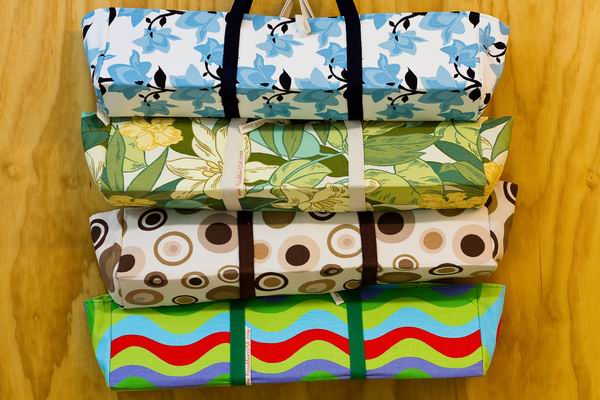 Her YogaMart USA website went live in 2001. The products sold solidly nationwide, in addition to orders received from Europe, and yes, even from Antarctica. (There is a story there. We will tell you in person!)
June 29, 2009 marked the opening of YogaMartUSA's first free-standing retail store. It was located on Oram Street, in Dallas,Texas. This location served Yoga Mart USA until Dec 2016.
On Jan 20, 2017 Yoga Mart USA opened in a larger facility just a few miles away - 2201 Tucker St., Suite 101, Dallas, TX 75214

Marj features a larger selection of yoga mats. Clothing for yoga and Pilates - both for women and men - are available in a wide variety of sizes and styles. And these clothes move easily from studio to street without a second thought.
The "Mobile YogaMartUSA" aka "the back seat" may continue to carry a bolster or two, but the best goodies are to be found at 2201 Tucker St or our Shopping Cart.


ABOUT MARJ
Marj is an Intermediate Junior II Certified Iyengar Yoga Instructor. Having studied yoga for over 45 years, Marj was introduced to Iyengar yoga in 1994. She began teaching in 1998.
Her warm and sunny teaching style is particularly in-tune with recovering and special needs students. She continues to study with several senior Iyengar teachers including Laurie Blakeney, George Purvis, Manouso Manos, Karin O'Bannon, and has studied many times with the Iyengar family in Pune, India. She attended the 2001, 2004, 2007, 2010, 2011, 2013 and the 2016 Iyengar Yoga conventions. 

Marj was the Membership Chair, Treasurer and Newsletter Editor of the Iyengar Yoga Association of the South Central United States (IYASCUS) from 2002 to 2009.
She teaches several classes per week in many locations in the Dallas area. 
For other specific information, please e-mail:
yogamartusa@gmail.com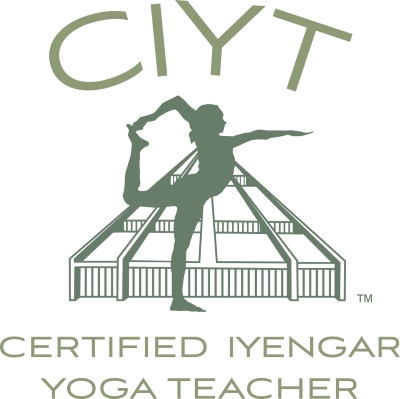 ---
Don't forget to Foursquare yourself when here!

---
Store Hours

Tuesday 1:30 pm - 5:00 pm ~ Wednesday 1:30 pm - 5:30 pm ~ Thursday 12:00 pm - 5:30 pm ~

Friday 12:00 pm - 3:00 pm ~ Saturday 11:00 am - 3:00 pm

Sunday & Monday Closed
---
Yoga Mart USA
› Marj Rash